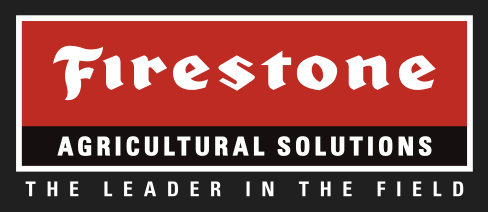 Firestone Farm & Tractor Tires
Firestone is one of the most well known and respected brands in the Ag Tire Industry. The founder of Firestone, Harvey Firestone, invented the first pneumatic farm tire in 1900. Since that first product was invented Firestone has continually worked to provide superior engineering in order to serve farmers and keep their machines running at peak performance.

Latest 23° Tread Design Technology
Most farm and tractor tires feature 45°angled tread bars. Firestone's 23° Tread Bar Advantage Technology features a 23°angle of the tread bars to deliver better grip (less slip) and a 15% better ground contact than 45-degree bars. 23° tread bars wear more evenly, last longer and offer a smoother ride. These tires also maximize horsepower, saving operators time and fuel in the field.
Learn More About The Firestone Farm & Tractor Line
Any Questions? Just Give Us a Call…